Infowars is going live for an exclusive 16-hour emergency transmission on Tuesday, January 17th.
Use #AlexWasRight on Twitter and other social media platforms to spread the word about this epic lineup of Infowars hosts and huge guests!
Please share this article as it will be our main page for the Emergency Broadcast and will be populated with live feeds as the marathon continues.
Alex Jones announces a special 16-hour broadcast on Tuesday, January 17th while breaking down bombshell news that the CDC and FDA are investigating Pfizer's bivalent vaccines causing strokes
With low funds, we cannot purchase some of the products you have all grown to love unless we sell out of the items currently found at the Infowars Store.
So, help keep this one-of-a-kind operation afloat by purchasing great new products you may have not tried yet.
From The Real Red Pill Plus, and Ultimate Fish Oil to SuperFood Greens and CBD Full Spectrum Gummies, the Infowars Store has plenty of amazing nutraceuticals, books, DVDs, t-shirts, survival gear and other products.
Don't forget, you can also DONATE HERE to do your part in keeping us in the animating contest for freedom.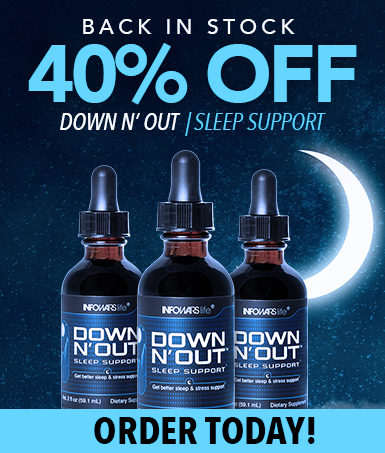 ---
Sign up for our free newsletter HERE that's loaded with special reports, articles, Infowars Store deals, and more! Don't let globalist censors cut you off from the truth!